Bog water is a natural energy tincture THAT helpS you focus and feel great.
My Role
Packaging Design, Logo
The creator of BOG Water needed a logo for his popular coffee alternative. Originally created for San Francisco's lively service industry, BOG Water is made from adaptogenic herbs to help one stay focused and energized. BOG is short for "boost of greatness." I designed the packaging and logo to highlight the fun, apothecary vibe.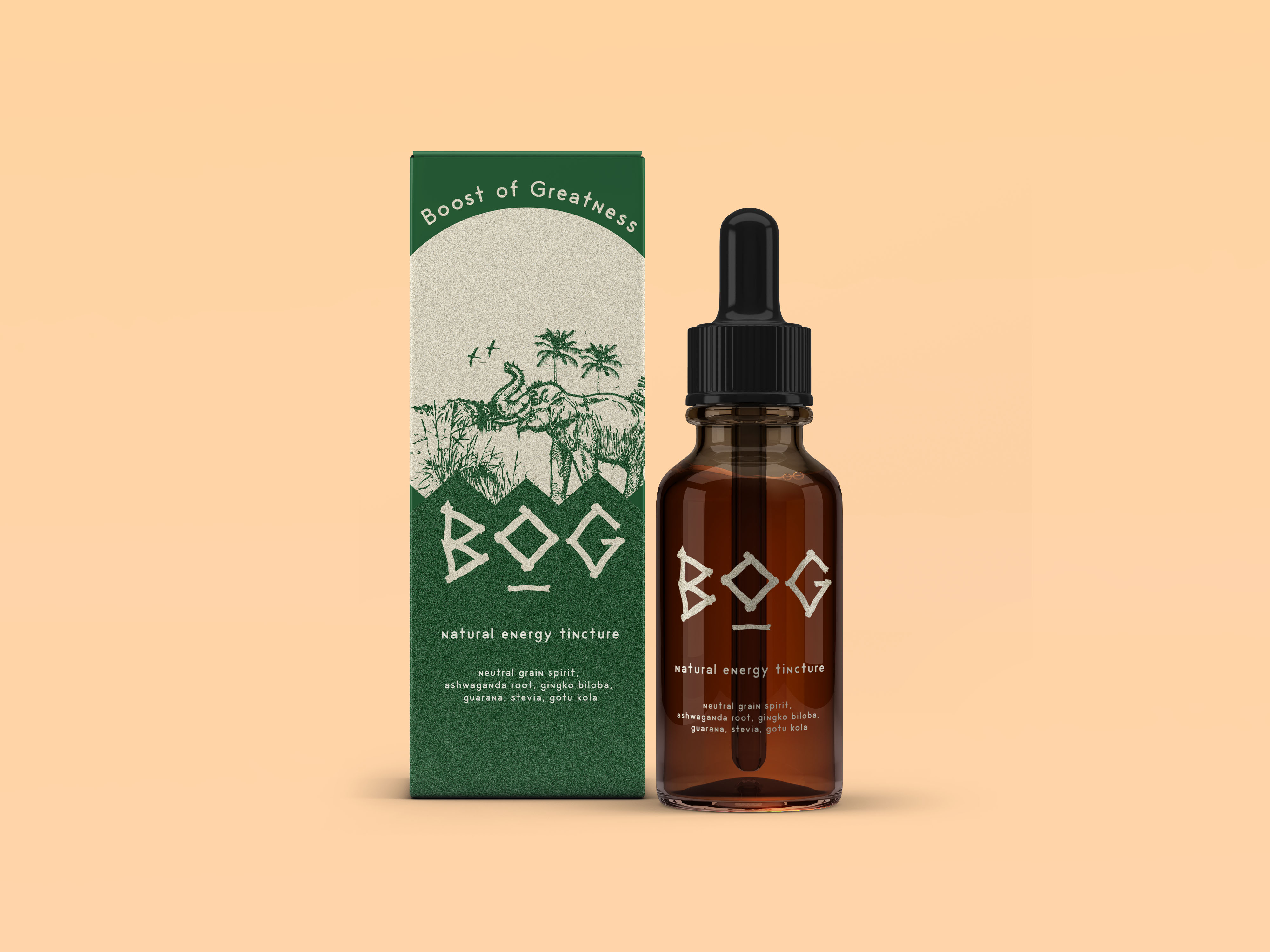 ︎ Select Design Work