MOXIE YOGA & FITNESS OFFERS POWER YOGA ADAPTED FOR THE MODERN LIFESTYLE.
My Role
Web Design, Web Development, Photography, Videography
I worked with the owner of MOXIE Yoga & Fitness to redesign MOXIE's website. I directed, shot and produced the background video featured on the splash page. I also shot and edited all the photography on the website, which features over 30 yoga instructors.
Deliverables
A fully responsive SEO optimized website designed on Wordpress with custom CSS

A one-minute promotional video
High-resolution headshots and photos
To experience the full website, visit
here
.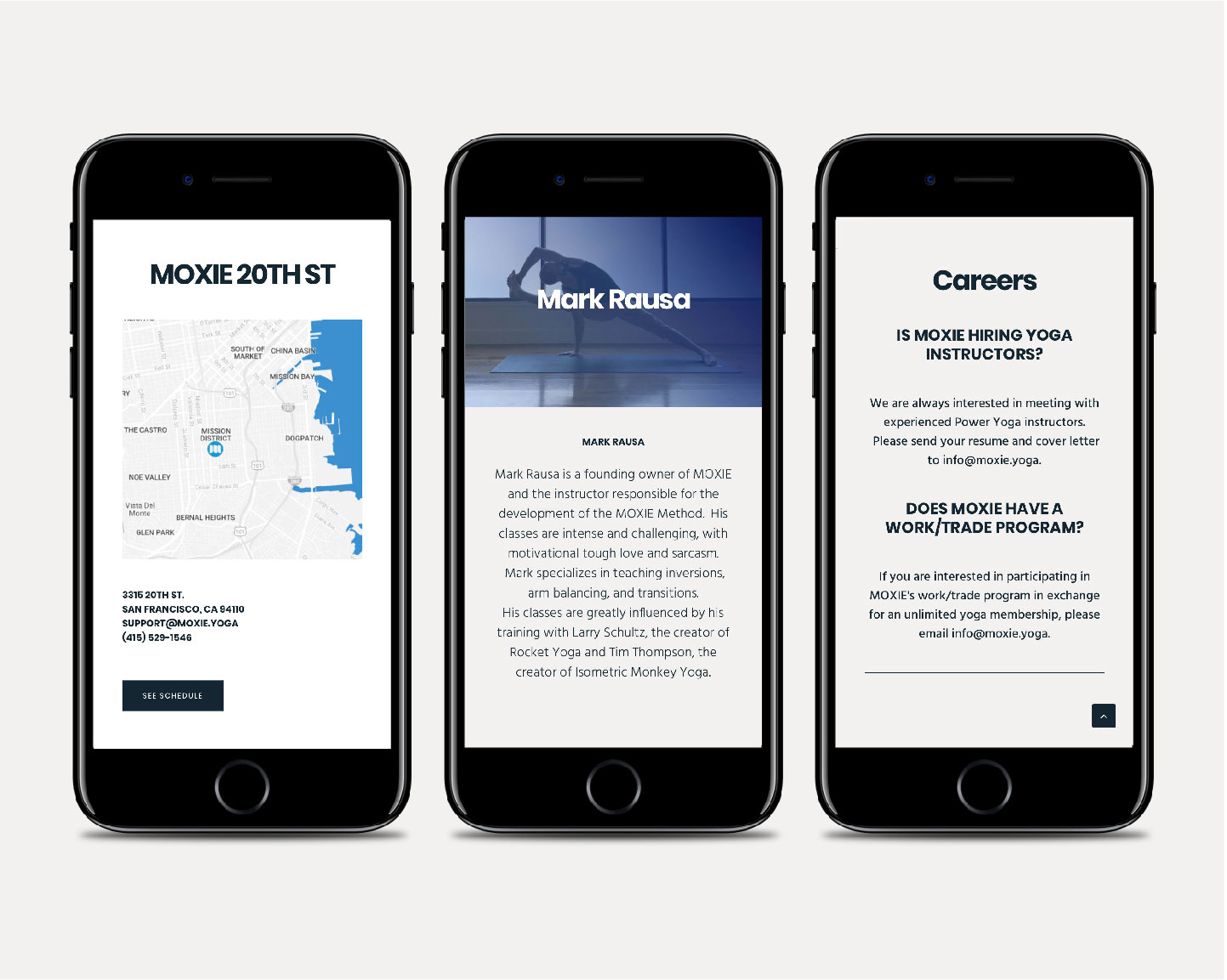 ︎ Select Design Work